PARADISE FRUITS - HEALTHY, ORGANIC AND RELIABLE
We provide a wide variety of organic dried and IQF-frozen fruits, which are carefully processed to preserve their flavor, aroma and nutritional value. This way we ensure that the products that arrive at your facilities are fresh, healthy, delicious and in optimal quality conditions.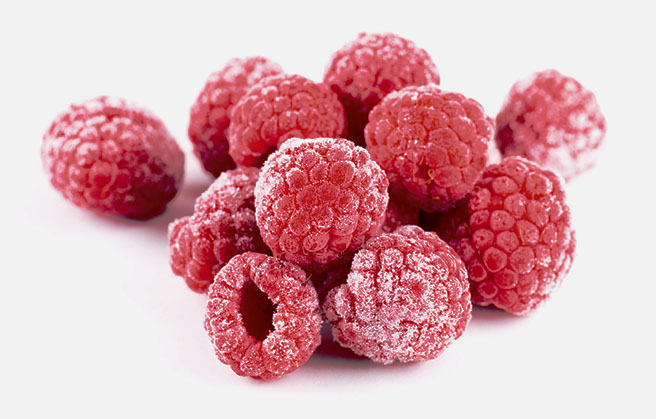 Quality with tradition from the north of Germany: For more than 140 years, the name Jahncke has stood for innovations in the fruit-processing industry. Implementing forward-looking visions while simultaneously utilizing proven methods is a secret to success for the Paradise Fruits Group of companies.
Freeze Dried
Solutions
Frozen
Health
Freeze Dried
FREEZE DRIED
Young – dynamic – Freeze Dried: Paradiesfrucht GmbH has evolved into a leading global specialist in the field of freeze-drying – using state-of-the-art technology and offering up to 100% pure fruit flavor. The company also offers contract drying services to its customers.
Solutions
Frozen
Health
Great variety and many advantages
100% fruit
100% natural
Top quality
More than 130 years of tradition
Many varieties and variants
Customised solutions
CULTIVATION
We only process ingredients from selected producers around the world. By applying the strictest controls and safety measures, we ensure that our products are world class.
CONSUMER
Whether organic, vegan, fortified or allergen-free: we develop trendy products. In doing so, we keep an eye on both the requirements of the producers and the demands of the consumers.
Three gentle processes – one goal: to create high-quality products:
Freeze drying gently removes the water from the raw materials while the cell structure of the product remains intact.
Our unique low heat concentration technology allows for flexible formulation and the natural preservation of flavor, color and nutritional value.
With IQF there is hardly any loss of quality due to the rapid freezing.
Paradise Fruits offers you a wide variety of services and fruit products. Browse through our web website and find the option that best suits your needs. If you don't find the product you are looking for, don't worry! Our company also offers customized products that we tailor to meet all your needs. Simply contact us by filling out the form below.
Options for further processing
Cereals
Visually and tastefully a success. With the variety of our freeze-dried fruits, there are no limits to your creativity. In our range you will find the perfect fruit in the ideal cut size for every application.
Bakery products
Whether as an ingredient in dough and filling or as a decoration: freeze-dried fruit pieces make your product something very special. The low residual moisture content also allows its use in baking mixes, both for industry and for the home.
Chocolate
Taste, colour and natural look: freeze-dried fruit pieces are perfect for adding to chocolate products.
Bars
"The variety of fruits and the extensive range of cut sizes offers solutions for all kinds of snack bar projects."
Tea
The fresh taste, colour and aroma of freeze-dried fruit adds a unique character and helps to position the product as a premium item.
Ice cream
Con nuestros trozos de fruta liofilizada, puede mejorar su producto no sólo en términos de sabor, sino también visualmente: utilizado en la cobertura del helado o como decoración en el envase familiar. En nuestra amplia gama de productos encontrará lo adecuado para cada gusto.