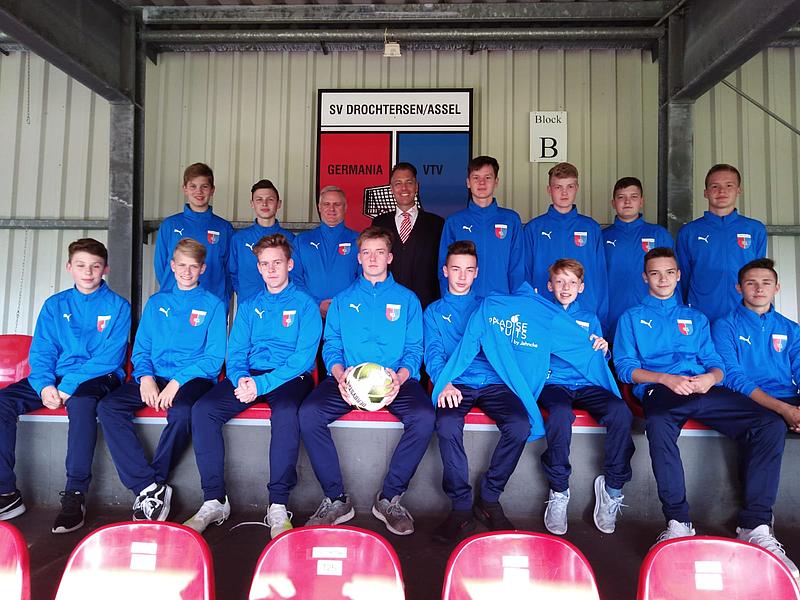 Paradise Fruits supports winning team
That's the way winners look: The U15 district champions of the SV Drochtersen/Assel not only won the title last season - the boys want to go even higher.
The declared goal of the ambitious junior players under coach Franc Kleen is the ascent to the district league. Paradise Fruits has donated new presentation suits to the team so that the soccer addicts also look first-class next to the field. Kurt Jahncke, Managing Director of Paradise Fruits (centre): "So much diligence, commitment and talent must be supported. We wish good luck and a great season".