IQF Fruits are flash-frozen fruits. The term "IQF" refers to "Individually Quick Freezing". As the name suggests, the products are frozen individually and directly after harvesting. During the process, the food remains in constant motion and is then flash frozen. The IQF process only takes a few minutes. But what makes it special is that we process the products only a few hours after harvesting. This ensures that a maximum of freshness, vitamins, minerals and fibre are preserved. The colour and taste also remain unchanged. Individual Quick Freezing is one of the best and most effective methods to preserve food without any loss of quality.
The IQF process only takes a few minutes.
Source of the IQF process
The IQF process was originally developed in Canada. A biologist was ice fishing at temperatures below 40 degrees and made the following experience: when fish are pulled out of the water below the ice and then thrown into the snow, they immediately solidify. Creepy fact: some of the fish were still alive when they thawed. You can learn more about the origin here.
Large ice crystals damage the cells and tissue fibres of food because they compress the fibres, allowing the water in the food to leak through the cracks in the cell walls. The faster you freeze something, the smaller the ice crystals that form, and the resulting small ice crystals are much gentler on the food. This is exactly the effect that is used in the IQF process. Therefore, it is particularly important that the food is only exposed to the cold for a short time.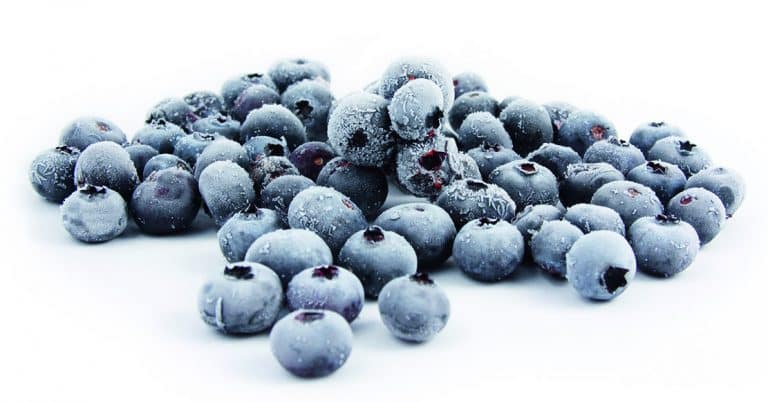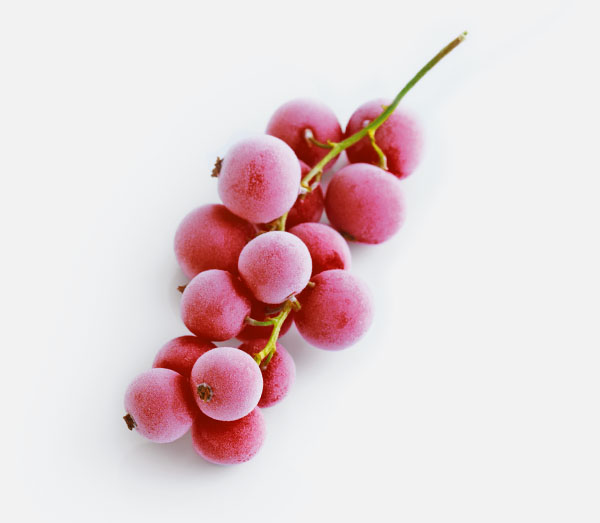 Benefits of the IQF fruit
The main advantages of IQF fruits are 100 %taste, 100 % naturalness and a long shelf life. In addition, IQF fruits offer additional benefits:
IQF fruit can be used in many ways. The fact that the fruits are frozen individually means that they can be easily portioned and thus defrosted in a short time, depending on the requirements. They are ideal as an added ingredient in muesli or smoothies. IQF fruit from Paradise Fruits can be perfectly into daily foods perfectly, such as muesli, cakes or ice cream. There are numerous varieties of IQF Fruit in our portfolio. This includes strawberries, raspberries, sour cherries, black currants, red currants, elderberries, plums, bananas and apricots. We freeze and process our fruits in various diameters and shapes. We offer the fruits whole, as grits or in pieces. They are packed either in 25 kg or 20 kg bags, 10 kg cartons or 2.5 kg bags (4×2.5 kg). Have we sparked your interest? Book a no-obligation consultation with one of our experts today.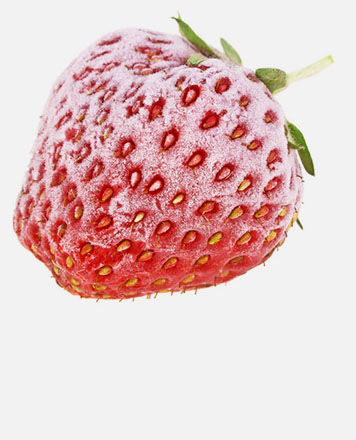 Strawberries Raspberries Sour cherries Black currants Red currants Elderberries Plums Bananas Apricots
Others on request
Arrange a consultation now:
Do you have any questions, suggestions or would you like to make an enquiry? We will be happy to help you.
Bergener Strasse 10
29410 Salzwedel
Germany