The perfect range of granules is available on demand
The Basic Range 2023 Update includes delicious ingredients for a wide range of applications: From chocolate to confectionery to baked goods and much more. In addition, the granulates are gluten- and allergen-free, Halal or Kosher certified, as well as vegetarian or vegan. Maintaining a minimum stock level is always on call at Paradise Fruits Solutions.
With this update, Paradise Fruits Solutions fulfills a number of requests from its customers and selling partners. In addition, the new Basic Range has other advantages:
Mike Schmidt, Paradise Fruits Solutions Sales Director for DACH/SCAN explains:
"Feedback from our customers is very important to us. We are constantly looking for ways to support them. All varieties of the Basics range are available in smaller packaging sizes to offer our customers more flexibility when ordering. The granulates are permanently in stock and have a long shelf life. They can also be stored at ambient temperatures. This enables manufacturers to keep ingredients ready on site for a longer period of time."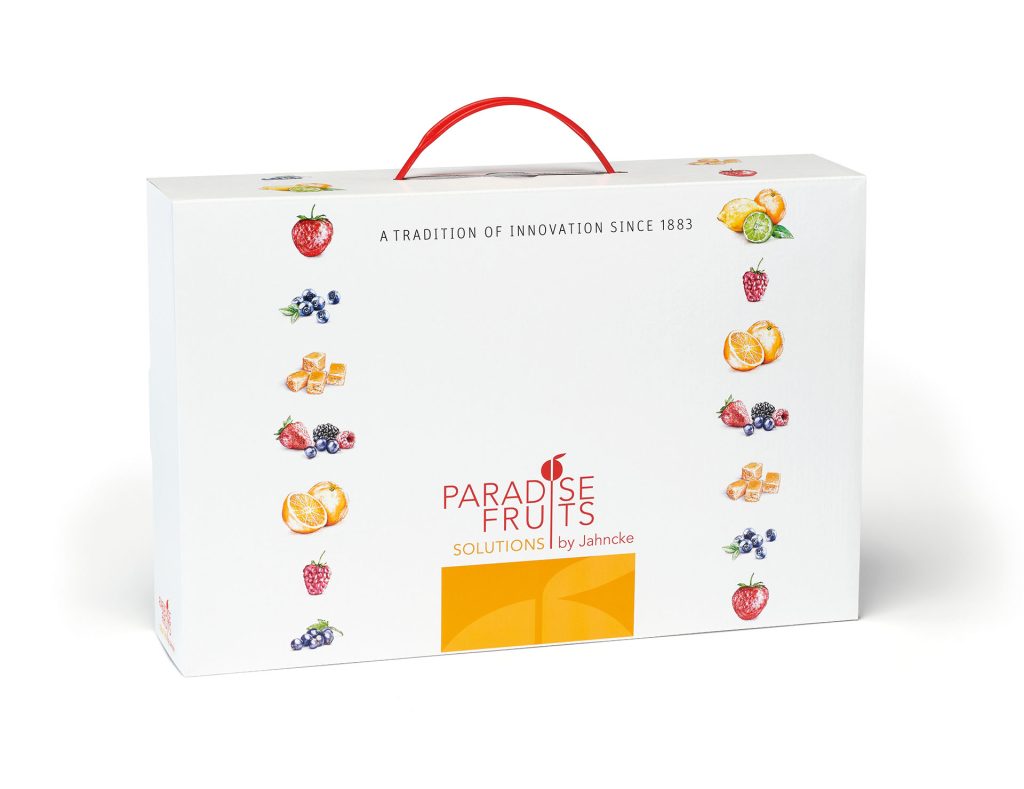 SOLUTIONS MAXX granules: delicious and extremely baking stable
Sales Director EMEA Richard Horsley adds, "The innovative SOLUTIONS MAXX granulates are extremely bake stable, taste delicious and look great in the product. The MAXX range is also the ideal ingredient solution for chocolates, ice cream or other industrial applications."
The Basic Range 2023 Update is a key component of Paradise Fruits Solutions' innovative granulate building block. This includes allergyfriendly, nut-free "nut" granulates as well as the high-fiber Fruit First Fiber range, which is ideal for creating high-fiber functional foods.
Developers Kitchen Packs save time and money
To complement this, the Solutions team has developed new Developers Kitchen Packs: a selection of product samples that are easy to handle and store.
Mike Schmidt adds: "With the Developers Kitchen Packs, our customers have immediate access to samples of our Basics range that they can use for their development work – without wasting space or having to wait for delivery. This means they are able to start developing new and exciting products without delay."