Vitafoods Europe 2021 in Genf
Earlier this month, our Paradise Fruits Health team took a trip to Geneva to take part in the 2021 Vitafoods Europe – the first trade show we have attended since our new Health division was launched. During the exhibition our team were proud to discuss our new range of vitamin and mineralinfused products with the unexpectedly large number of people who visited our stand. We were keen to demonstrate how we are making functional ingredients and snacks tastier, healthier and more enjoyable.
Each person that visited us during the three day event, was offered the chance to sample our new Paradise Fruits Health Shapes – we received some great feedback, with many describing them as delicious, flavoursome, fruity and/or enjoyable. The Shapes have been created to support the health and wellness of consumers and are designed to be a more palatable way to add supplements into the diet, which we call 'functional confectionery'.
Bodo Mittmann, Chief Sales Officer at Paradise Fruits Health, said:
"We have had a fantastic time at VitaFoods and really enjoyed getting back out on the road to meet our industry peers and customers face to face again. We were delighted with the feedback we received from visitors to our stand, who were impressed the taste and texture of our new Shapes and that they are made using only natural colours and flavours."
"The Shapes contain a higher fruit content than many other similar products available on the market" and can be fortified with vitamins and minerals, as well as other ingredients such as caffeine, creatine, or extracts. Unlike some other vitamin-infused confectionery, our new Shapes are fortified with vitamins, minerals probiotics and/or Botanicals. They are also high in fruit and without gelatine, so not only offer a convenient and delicious way to end pill fatigue but are even more appealing to health-conscious shoppers."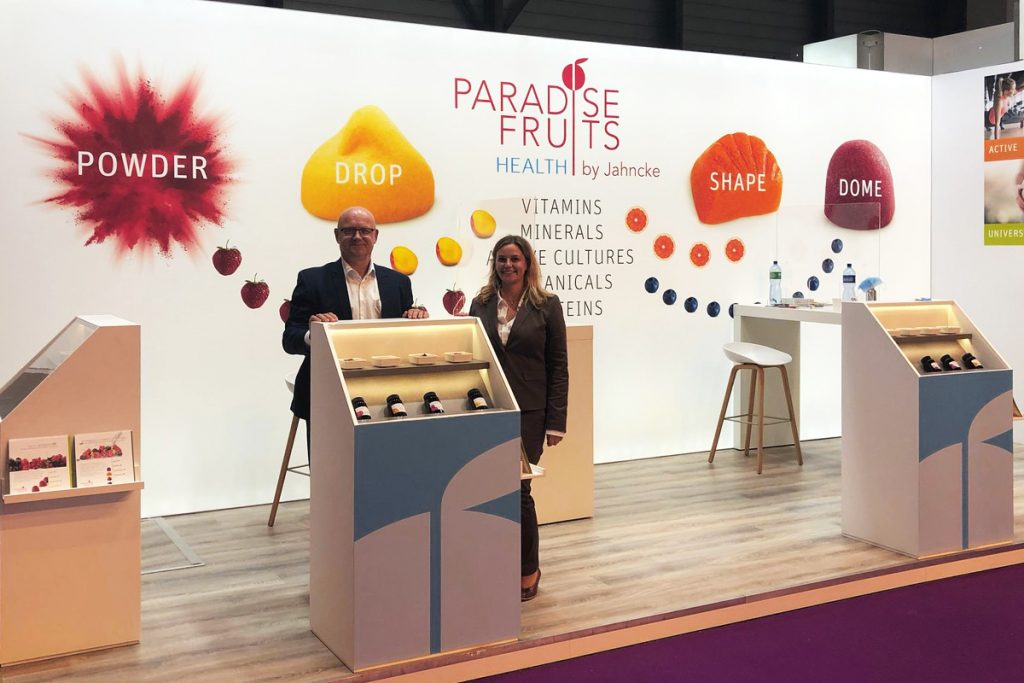 Paradise Fruits Health's Shapes are available in three categories, Vitamins/Minerals, Probiotics and Botanicals, as well as a variety of bespoke fruit and vegetable flavouring combinations. The Shapes are also free from artificial colours and preservatives, are EUallergen-free, palm oil free possible, halal and kosher possible, gluten-free and suitable for vegetarian or vegan diets.
The fruit Shapes can be infused with a range of vitamins and minerals that support the wellness of consumers and can also be enriched with natural botanical and herb extracts.
This includes Green Tea, Elderberry, Bio Blueberry, Ashwaganda, Chamomile and Valerian. The Botanicals are a healthy, convenient and tasty way to introduce these ingredients into the diet.
Our new Shapes can also be specified in four options that can be bespoke to individual needs.
This includes: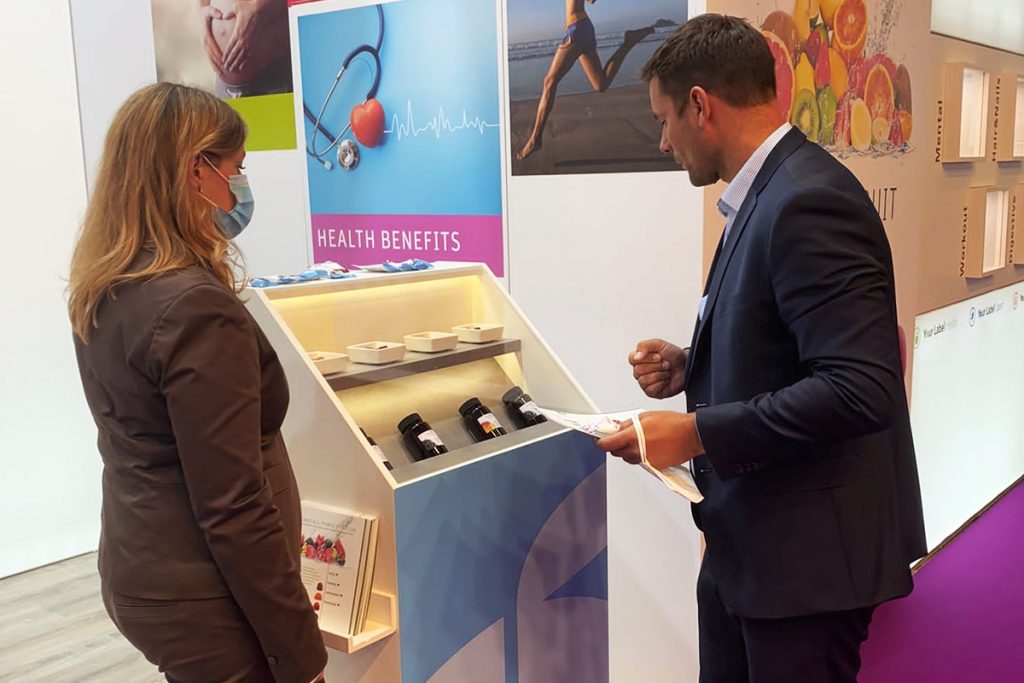 Bodo Mittmann adds:
"Since we launched our Health division earlier this year, we have experienced unprecedented demand, driven by a rapidly growing audience interested in health and wellbeing. To cater to this continuing trend, we have lots of exciting plans for the future of Paradise Fruits Health including attending more exhibitions and trade shows such as Food Ingredients Europe in December and BioFach in February 2022. Plus, our NPD teams are working on the development of more new products to support our customers in offering better ways to meet the consumers desire for healthy eating with nutrient-dense ingredients that can contribute to their health and well-being."
To find out more about products developed by our new Health division, contact us or click here.
Arrange a consultation now:
Do you have any questions, suggestions or would you like to make an enquiry? We will be happy to help you.
Bergener Strasse 10
29410 Salzwedel
Germany